Join Us!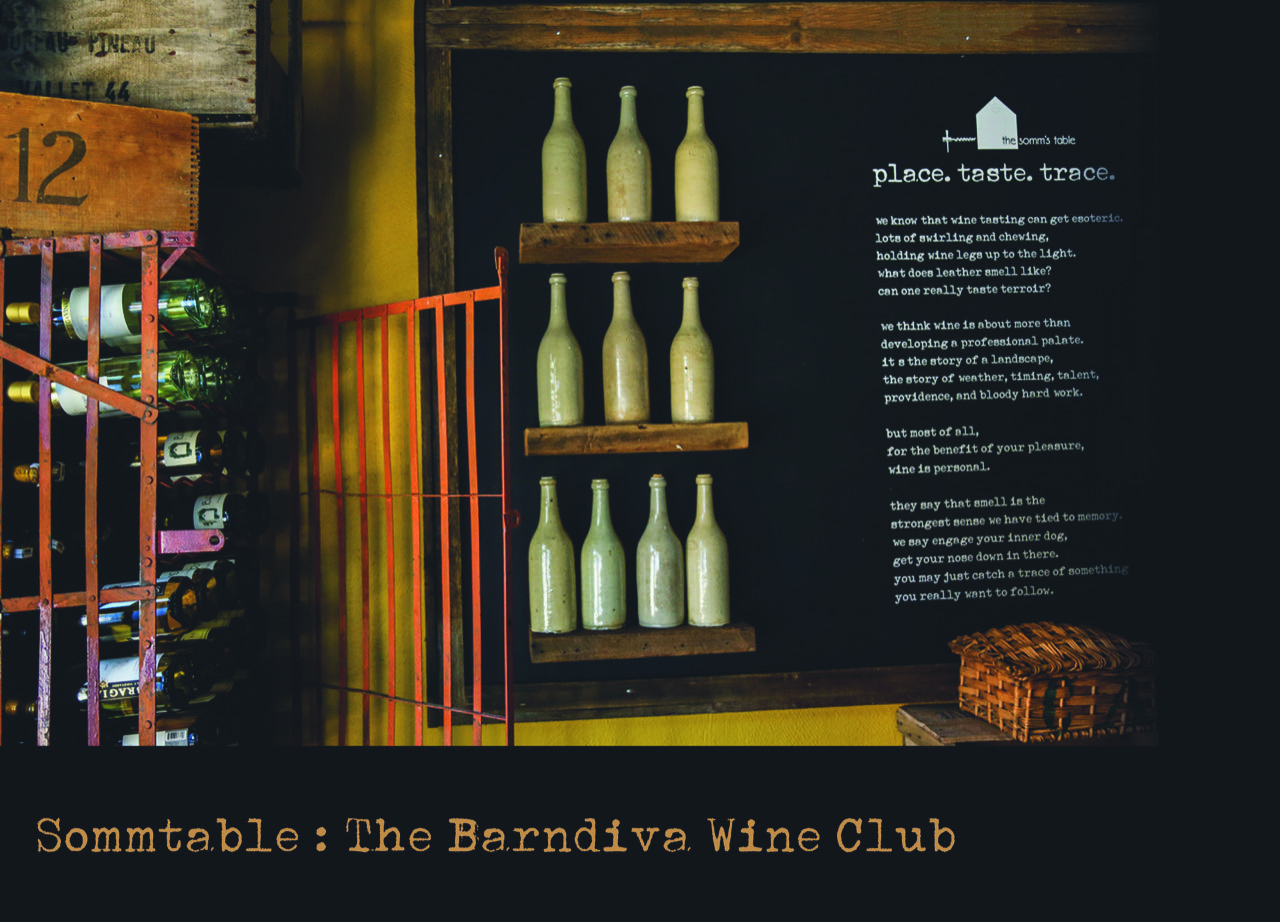 Wait, what?? Another wine club from wine country?
SommTable is not a single winery wine club only selling what we produce, nor a corporate entity that collects and warehouses wine. Our Selections will come from one of three sources:
• our award winning cellars here in Healdsburg
• surprising vintages we discover through our extensive tastings
• directly from some of the world's most uncompromising and respected vintners
SommTable pulls from a decade of experience in the heart of wine country, where we have perfected a deep shelf understanding of food and the wine you want to drink with it.

Ok, I'll bite! What does it cost and what do I get for it?
Four bottles per quarter for $375, or annually for $1,500, plus tax & shipping. California is easy, but we will get them to you anywhere in the continental US if you call us. The wines ship on the 5th day of the second month of the quarter.
Shipment Dates
February 5th
May 5th
August 5th
November 5th
If you live or work near Healdsburg pick up your shipments on the 5th for a warm welcome + a special glass at the actual Somm's Table.

That's all? Never!
• Complimentary tickets to Barndiva's three collaborative public wine events: Féte Blanc, Féte Rouge, the Pink Party
• Early access to discounted tickets to 2019 single evening wine dinners in The Gallery: including winemaker Pierre Seillan (Vérité, Anakota, Arcanum, Chateau Lessegue) in July, Raft Wines in September, Kosta Browne in November, Nyetimber in December
• Retail discount for all wines purchased from Barndiva Restaurant or The Gallery
• Enhanced tasting experiences in the cellars of partner wineries
• A reservation at The Somm's Table for your birthday celebration with complimentary bubbles and florals