Join Us!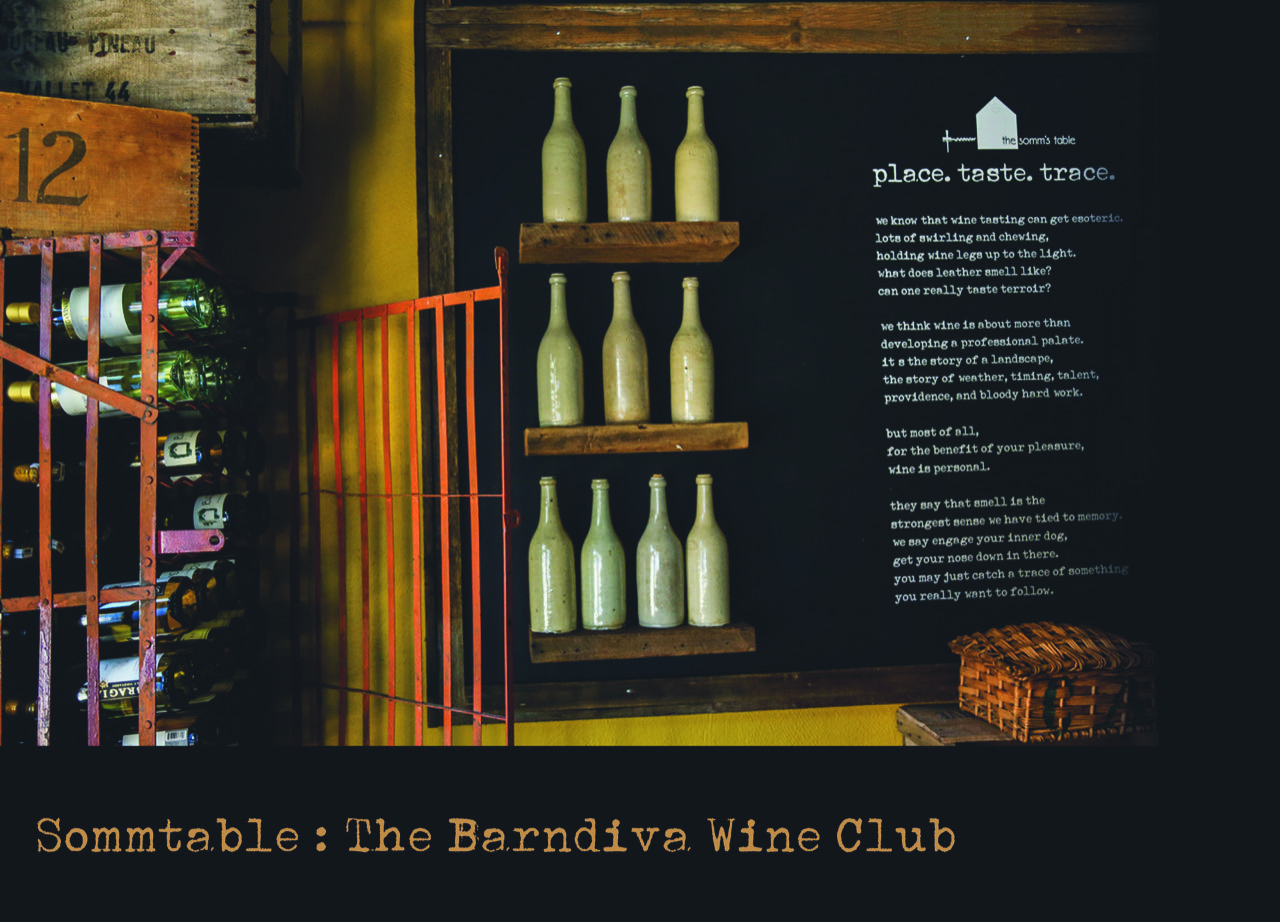 Wait, what?? Another wine club from wine country?
Yes, and no. We aren't a winery only selling what we produce, or a corporate entity that collects and warehouses wine. Sommtable is a curiously curated monthly shipment of 2 or 4 small production seasonally selected wines we discover from our extensive restaurant tastings or chose from our award winning cellars. The only thing they have in common are a focus on sustainability and a measure of honesty and genius in the way they were grown and produced. And they blow us away. And we drink them ourselves.
Ok, I'll bite! What does it cost and what do I get for it?
Your choice of 2 bottles per month for $150 or
 4 bottles for $275, plus tax & shipping. You can either be billed monthly, or pay annually. California is easy, but we will get them to you anywhere in the continental US if you call us. The wines ship on the 5th of every month.
If you live or work near Healdsburg pick up your shipments on the 5th for a warm welcome + a special glass at the actual Somm Table.
That's all?
Never! The First shipment comes with a $20 Barndiva Gift Card redeemable anywhere in Barndivaland, with notes from our Somm at the Table, Chappy Cottrell, that won't trade in the usual florid bullshit but get you into the wine in a whole new way.
When you join us for dinner at Barndiva and bring your membership card, we'll mail it to you, you get 10% off all wine. So, make sure you keep that important piece of quiet beautiful paper in your pocket!
As an Annual Paying Member you'll get
 50% off ticket prices and first access to Barndiva annual events such as the Pink Party, Fete Blanc, and Fete Rouge. You'll also receive first access & special pricing to wine focused (like our Billecart-Salmon Champagne dinner) & winemaker dinners (the one's we do with folks like Littorai, Peay, and DuMOL) at Barndiva. The wine events sell out and the dinners are limited in size – you will have inside track on everything we do that's wine related.
Is this a gift? Click join below and it will direct you . . . .