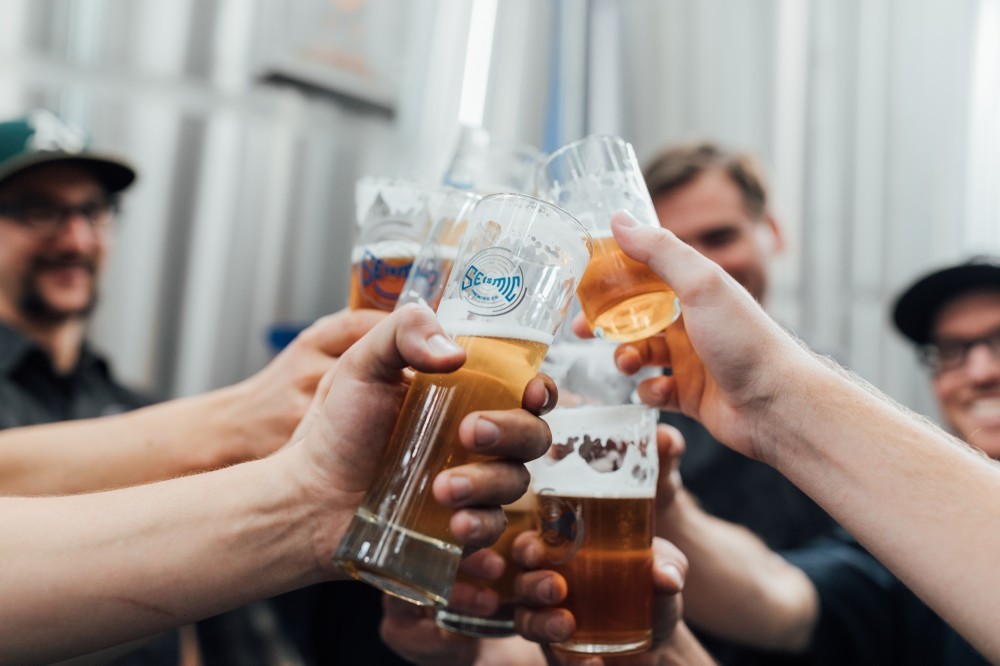 Join us for an interactive, 7-course beer dinner with Seismic Brewing in the Barndiva Gardens starting at 5:30pm on Sunday, August 11th, where we will taste their superb, locally crafted brews while interacting with the raw ingredients and stewards of local malt and hops.
If you have ever experienced an earthquake, you have felt the awesome, natural power of the Earth. Do you remember that moment? That Seismic Moment when you realize that you are not in control and everything else in the world seems to fade away. Your senses are heightened and your body instinctively fights to restore equilibrium. Everything seems just a little bit different, because your perspective has shifted.
We want to capture that same sensory experience in our beers. In every new recipe we brew, we focus on 5 elements: aromatics, balance, complexity, depth of flavor, and brewer's creative expression for the particular style of beer. We want each sip of every Seismic brew to change the way you experience beer. Instead of tasting a variation on a familiar theme, each style is carefully crafted to shift your perception on what a beer can be. We collaborate as a team on recipe development until we achieve the nuanced flavor that each one of us agrees is worthy of the Seismic name.
- Seismic Brewing
The Menu
1) Liquifaction Kolsch Style Ale with Canapes
2) Shatter Cone India Pale Ale with Smoked Trout Roe Tostones
3) Alluvium Pilsner with Togorashi Lamb Belly
4) Namazu Oat Pale Ale with Strawberry Gazpacho
5) Megathrust India Pale Ale with Vertile Spit Roast Al Pastor
6) Danger Zone Gose with Lemon Confit Lobster Risotto
7) Mr. Bock Doppelina Bourbon Barrel Aged Doppelbock with Spent Beer Grain Housemade Ice Cream
$78 per person (inclusive of tax and gratuity)
*bring a jacket, the gardens get chilly when the sun goes down